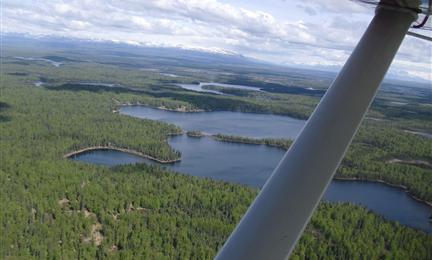 Tour Information
$600 per flight hour

You will want to layer your clothing so you can add or take off layers. We suggest you bring sunglasses.

" You never understand the true beauty of Mt. McKinley until your up at 12,000 feet!. The Mt. McKinley Tour was the highlight of my Alaskan vacation. I can't recommend it highly enough to other travelers. David Hick's and N2 Alaska made our experience a once in a lifetime memory."
– David L.

Call us today at 907-616-1010 for Customized Pricing
N2 Alaska is a Licensed Transporter

The plane is the gateway to the real Alaska, away from the crowds and into the majestic wilderness of Alaska. We have been helping travelers and businesses with remote logistics, air taxi, and air charter in Alaska since we started. Whatever your Alaska air charter or air taxi needs may be, N2 Alaska owner/pilot David Hicks, has the remote Alaskan experience to satisfy your requests.
When you fly with David you can relax knowing you are flying with a pilot with over 30 years of flying in Alaska. As the owner of the business he has a vested interest in assuring your flights will meet and exceed your expectations. All passenger seats have headsets for quiet and easy communication.
Our Cessna 185 is sized just right to carry small groups comfortably and affordably.